The problem.
The original feature was designed and developed three years ago

It had yet to be updated in any way

It was developed by one of our cofounders, who had no formal background in front-end development and learned on the fly

It was the final step before a user would book a seat, but had only a 2% conversion rate which we believe could be drastically improved
The Goal.
To clearly communicate the details of our trips to our users
Constraints.
6-week cycle for design

6-week cycle for development

Only 1 junior developer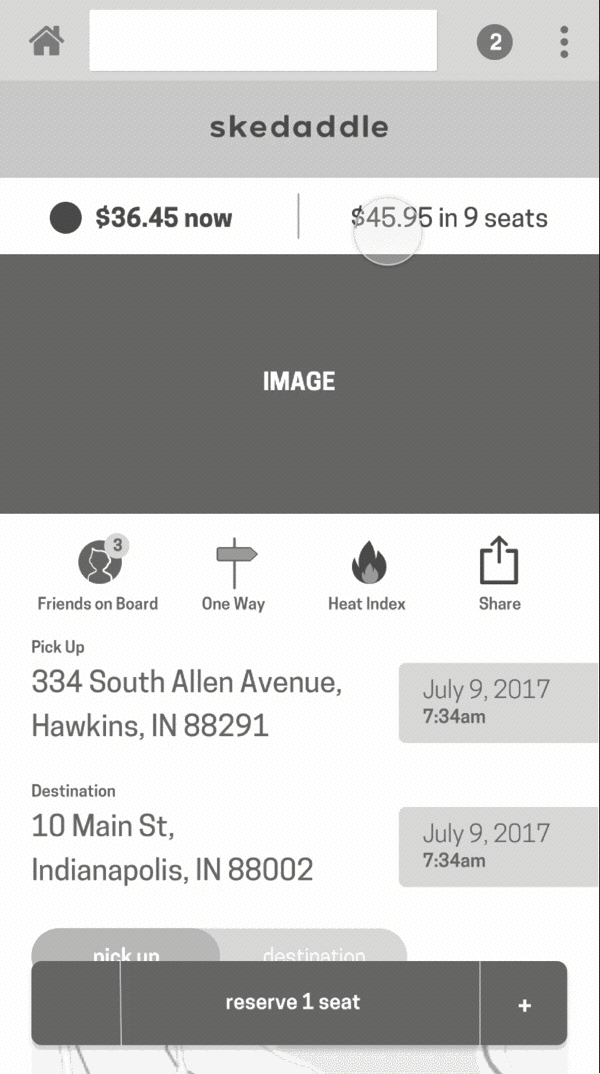 User testing results.
Results from user testing were really fantastic. I was nervous about the usability of the icons and hiding important information under a click, but users really liked having it handy and not having to go to different places on the site to locate it.
But it also unearthed some very glaring issues that I just hadn't seen coming. The biggest one being that people had no idea we worked with buses. A lot of guesses for ride sharing or even limo's, but only one even guessed buses. It was something I hadn't even thought about, which just goes to show how important user testing is.
Next step was starting to put together the desktop wireframes. Our users are >65% mobile, so we wanted to utilize mobile first design on our web projects.
I had established a web design pattern when I had redone the informational web pages several months before this, so this was just the process of merging that design with the approved wireframes. I needed to design the new elements, while making sure the layout still flowed well. Utilizing a lot of white space with pops of our brand colors, and other brand shades, was my plan to keep everything easy to understand.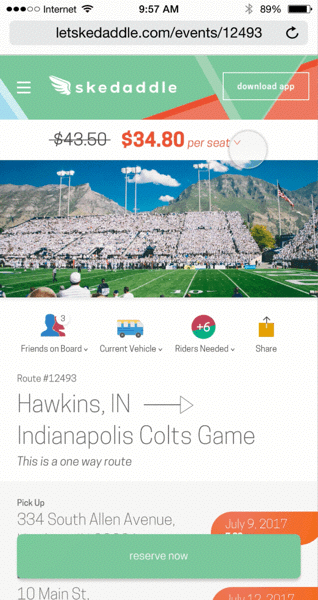 results.
Our entire focus had been on making the process as easy as possible

Conversion went up over 50% from 2% to 3.25%

Customer service tickets including chat, email & phone went down from 65% to 25%

We have have a company wide OKR of 20,000 seats filled by end of year, and this is just the first step towards that end of year goal